IT IS REALLY LONG AND REALLY AWESOME. YOU HAVE BEEN WARNED.

Yeah, I'm having a shitty time of it the past few days (or, to be perfectly honest, the past few years). On top of everything else, my stomach has decided that it hates food and is going to empty itself every time I try to eat. This is probably because of stress. So I'm going to cheer myself up much as
sunnyrea does, by posting awesome things.


Let's start with Tom Hardy, simply because
innoittaa and I were watching Inception yesterday and I was doing nothing but drooling over Eames.




He obviously loves that suit, because he's been photographed in it on several occasions:




Cleaned up:




This has its appeal, but I prefer him scruffy:




Ok, onto Janina Gavankar! Because she's on True Blood now and I was so excited to catch her name in the credits of the season premiere that I didn't notice much about the episode while I went WHERE IS JANINA OMG OMG WHERE???




I have to watch the show this is from. OMG.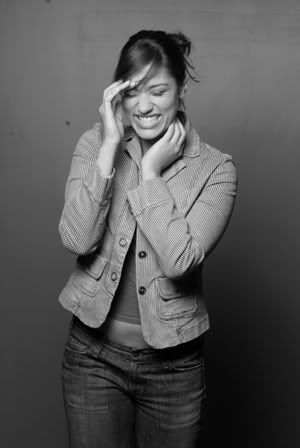 Erica Cerra, because I love her. No other reason. And the first time I saw Janina Gavankar in Stargate Atlantis, I mentioned to Walker that I'd liked her character and she said "Oh, Pegasus Jo [Lupo]? Yeah, what a shock you'd like her." Ok, I have a type. Sue me. Also she's super sweet in person- the first thing she said to us was she liked our costumes. We were a steampunk captain, Kaylee Frye, and Luna Lovegood. Best trio ever? I think so.




ONTO DOCTOR WHO, MY FAVORITE FANDOM. (I'm sticking only to the current cast, sorry to the Tennant fangirls and fanboys)

Why don't we start with Matt Smith?




My favorite photo of Matt Smith! I don't find him super attractive, but in this photo? I'd jump him.




Now, Karen Gillan!




Love this outfit. Eleven's, too. Is this upcoming?




Arthur Darvill!




Alex Kingston!




Aaaaaaaand various combinations of TARDIS occupants and visitors!




I am absolutely in love with that photo.




ON TO X-MEN.

Michael Fassbender:




James McAvoy:




Aaaaand together:




SHERLOCK TIME! Starting with the BBC version:




JOHN AND SHERLOCK AS A GRYFFINDOR AND A SLYTHERIN:




Now, the Guy Ritchie movie version:




FANBOYS! Well, mostly Sam Huntington and Chris Marquette.




Sam Huntington quite frankly looks kind of hilarious with a beard.




Two things stolen from
guest_age's ship manifesto because it was fucking amazing: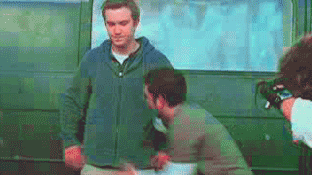 I was going to move onto sports but I think I'm good with this being as geeky as it is. I'll just do a Tour de France picspam on Saturday when the Tour starts!